Frosting vs. Icing: Is There a Difference?
What is the difference between frosting and icing, and which one is better?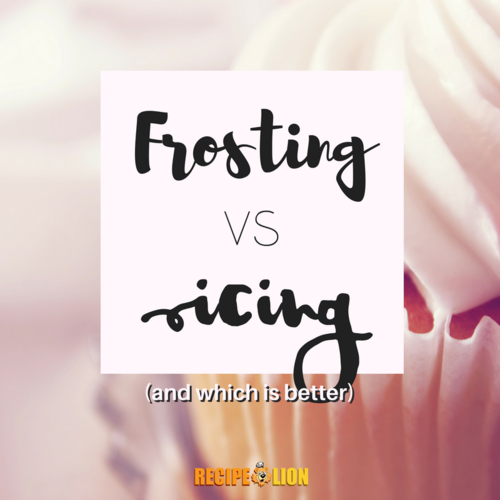 Whether you like to bake or if you're just learning how to use your oven, you may have wondered, "Is there a difference between frosting and icing?" Many recipes, even from well-known online chefs, tend to use the two words interchangeably. But is that truly accurate? What is the right answer in frosting vs. icing?

Luckily, Ask RecipeLion.com is here to explain the difference between frosting and icing. Additionally, we'll clue you in on the difference between frosting and buttercream, as well as the most important question: is frosting or icing better? Then we'll share some of our favorite frosting recipes and icing recipes with you to get your creativity rolling. After all, what's any good baked treat without frosting or icing?
Is there a difference between frosting and icing?
In a word: yes! Frosting and icing are different, and although they're used for very similar purposes, they are not 100% interchangeable. When it comes to frosting vs. icing:

Frosting is usually what you see on cupcakes or coating cakes. It's a thick, cloudlike substance that can be piped out into swirling shapes or smoothed with a knife. You can't see through it, and it is often colored with food dye. Frosting doesn't dry, so it retains a fluffy consistency.

Icing, on the other hand, is a sugary glaze. Icing is glossy and usually at least somewhat transparent, although food coloring is sometimes added for cookie icing. Icing dries hard. It is too thin for piping or shaping. Generally, icing is seen as a glaze on top of muffins and cakes.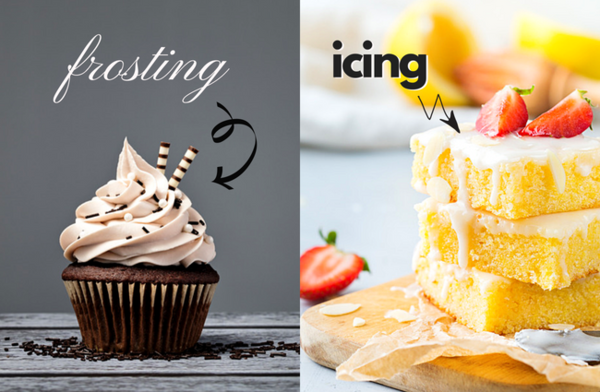 What is the difference between frosting and icing?
Since these two different pastry toppers are used for similar purposes, what exactly makes them look and taste so different? Well, frosting and icing are made with different ingredients.

The base of frosting is either shortening or cream cheese. This is great for giving a cake a bright white color. Sugar has to be added in to give it sweetness, or the amount of sugar could be lessened for a subtler effect.

Icing uses a pure sugar base. Icing is merely pure confectioner's sugar mixed with melted butter, milk, egg whites, or other liquids. As you can imagine, this means that icing is much sweeter than frosting. That's also why icing is often only used as a thin glaze, whereas frosting is often seen in heaps and piles--a little icing goes a long way!

Ingredients are extremely important, and the usage of different ingredients is one of the biggest differences in frosting vs. icing.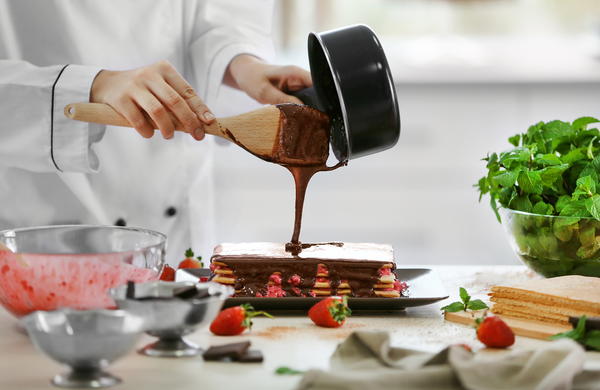 Should I use frosting or icing?
When thinking about frosting versus icing, which one is better? The answer is that both are good choices, but for different purposes.

If your aim is for a more classy, elegant, or minimalist aesthetic to your pastry, icing is the way to go. Icing usually wows in a more understated way. On the other hand, if you want bright colors, intricate swirls, or great designs, frosting is much easier. Frosting is a great vessel for color, and unlike icing, frosting can add height to your dessert.

As for taste, frosting is a great pick for a creamier, fluffier texture, and if you want the sugar flavor to be subtle, you can achieve that with frosting. Conversely, icing can provide a strong sugary flavor.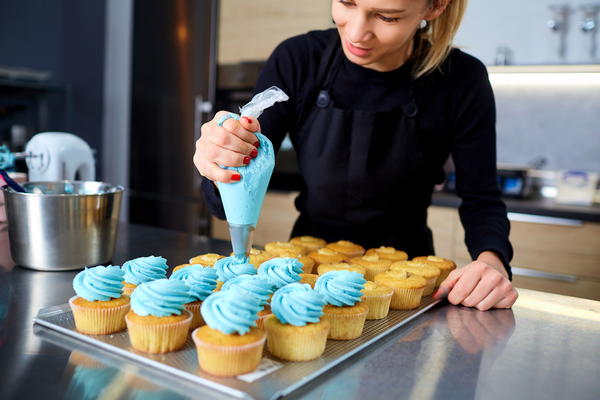 Frosting vs. Buttercream
You may be wondering where buttercream fits in. Buttercream is similar to frosting, but there is still one major difference between frosting and buttercream. Buttercream uses a butter base, not shortening or cream cheese. This gives a rich, creamy texture, and can cut down on sweetness. Some people prefer this to frosting due to the fact that shortening has no natural flavor, sometimes allowing the chemical taste of food dye or additives to shine through.

Buttercream is also a great choice for piping. You'll find that piping buttercream is very easy. Buttercream firms up well and keeps a good shape.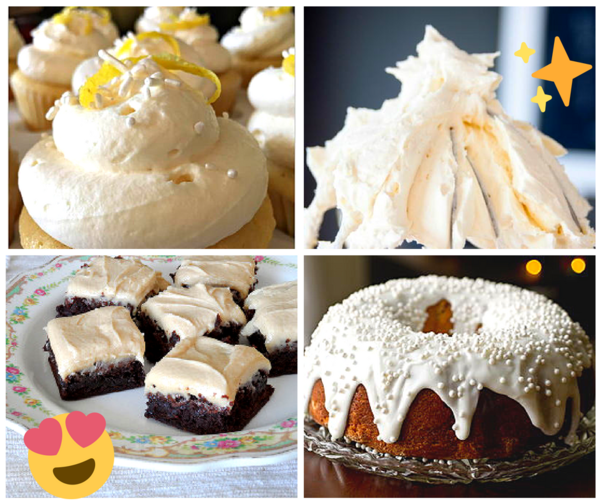 Cake Frosting Recipes and Easy Icing Recipes
What's your favorite baking recipe? Let us know in the comments!
Your Recently Viewed Recipes