20 St. Paddy's Day Irish Recipes
Get ready to party with these Irish recipes for appetizers, desserts, and more!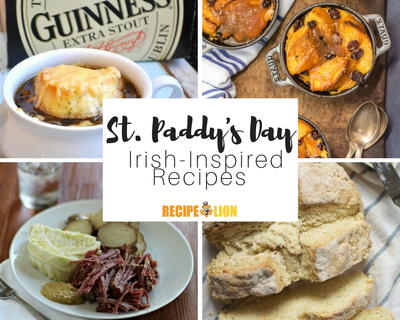 Whether you're Irish or Irish at heart, St. Paddy's Day is a holiday worth celebrating for the food alone.

We'll be the last to let the day go by without cracking open a Guinness or enjoying a hot plate of corned beef and cabbage, and neither should you!

Below are some traditional and some modern takes on classic St. Paddy's meals. From dinner to dessert, and some other festive surprises, these recipes are sure to get you in the mood to celebrate.
Table of Contents
Corned Beef and Cabbage and Other Irish Dinner Recipes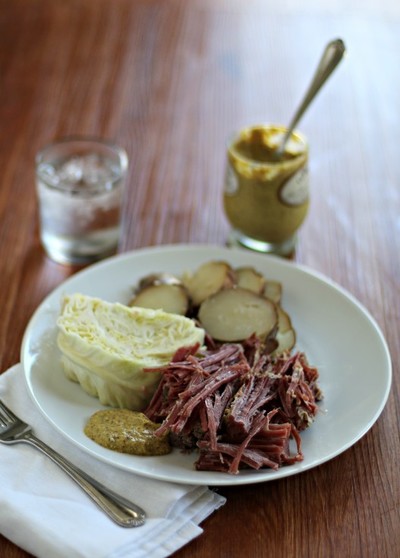 What better way to celebrate the luck of the Irish than with a delicious corned beef and cabbage recipe? From traditional, slow-cooked, corned beef and cabbage, to corned beef hash and even corned beef soup, these recipes will bring something tasty to your plate whether you're Irish or not. We recommend adding some slow-cooked fingerling or purple potatoes to the St. Paddy's Slow Cooker Corned Beef and Cabbage for a hearty final touch.

If you're cooking for a crowd, or are just looking for something else to eat, we also have some other Irish dinner recipe ideas. Beef and Guinness Stew is one of our favorite Irish recipes, with its rich flavor. It is guaranteed to warm you up if March is still a little chilly where you are!
 
Irish Soda Bread and Other Irish Appetizers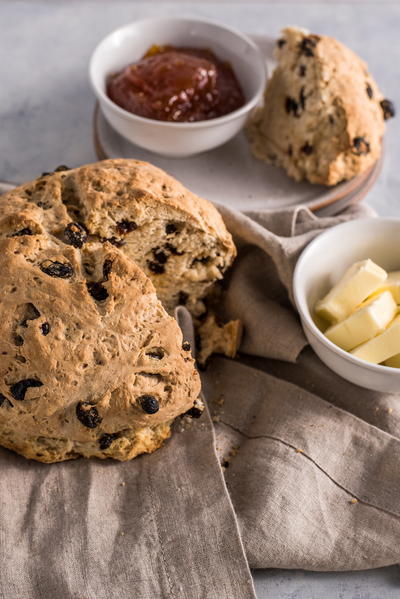 Making Irish soda bread might be one of your family's traditions, or perhaps you just really enjoy eating it. If you've always wanted to learn how to make this traditional Irish staple, we've included three different recipes below for you try out. Serve warm with some fresh Irish butter, and there's no way you'll go wrong!

Be sure to check out our other Irish-themed appetizers for St. Patrick's Day, too! With fun modern recipes like Irish Nachos, you're sure to have one of the best get-togethers in your neighborhood. Your friends will be asking you where you found these clever ideas for Irish party snacks.
 
Irish-Inspired Desserts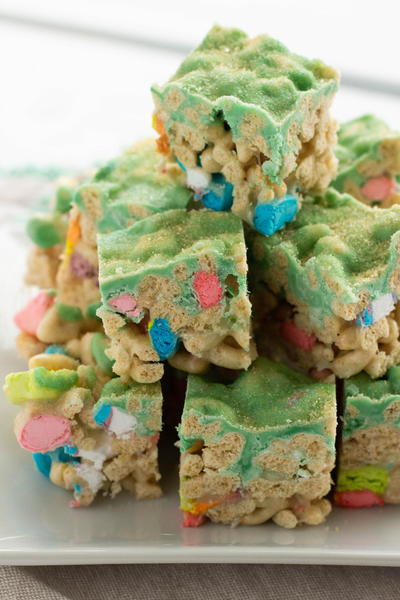 If you're having a party, it's gotta have desserts! That's just common sense. Below, we've included some of our favorite St. Paddy's-themed desserts so you can throw the best Irish bash or simply make the day a bit more festive. Whether you decide to make a traditional Irish dessert recipe like Irish Bread Pudding, or a fun contemporary snack like Frosted Lucky Charms Treats, these recipes are sure to be a hit with your guests.
Your Recently Viewed Recipes