Perfect Strawberry Jello Salad
This classic dessert is one of our favorite jello recipes.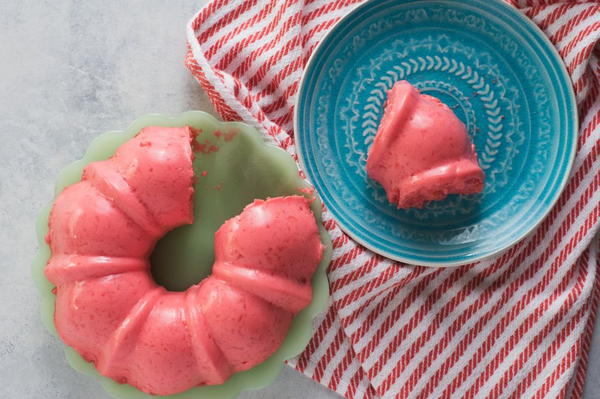 Party Perfect Raspberry Jello
Perfect Strawberry Jello Salad is that retro dessert recipe you've been craving for your next big bash. Impress everyone with this flamboyant Jell-O mold recipe that is vibrantly pink and deliciously strawberry-flavored. If you love Jell-O desserts, this one is bound to become a favorite. Additionally, it uses creamy Cool Whip and crushed pineapple for a flavor explosion you won't soon forget. This vintage dessert recipe works well as the focal point of any dessert table and will leave guests craving this recipe for their own parties.

Ingredients
1 (16-ounce) can crushed pineapple
1 large box Jell-O strawberry gelatin
2 cups buttermilk
1 small container Cool Whip, thawed
Strawberry Jello Salad
There's something about jello recipes like this that just take us back in time... in the best way! Can't you just see a strawberry jello mold like this on the table at Grandma's Sunday dinner? Or maybe on the dessert table at a cocktail party? This is one vintage dessert that we're thrilled to bring back. It looks pretty and tastes amazing. What more could you ask for?
Instructions
Dump the crushed pineapple with its juice in a medium saucepan.

Add in the strawberry Jell-O and stir together.

Bring to a boil over medium-high heat.

Remove pan from the heat and set it aside to cool.

When the pineapple and Jell-O mixture has cooled to room temperature, add the buttermilk and stir together until well combined.

Pour into a decorative Jell-O mold and refrigerate until set.
Your Recently Viewed Recipes