21 Timeless Amish Recipes for Dessert
When it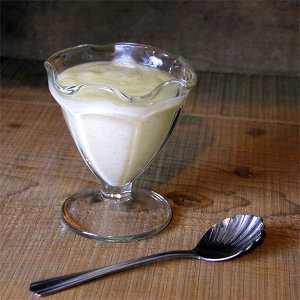 comes to home-style cooking, nothing beats out the freshness and natural flavors of Amish recipes. So, we decided to take a trip to Amish country for dessert and enjoy homemade classics that will have the family eating serving after serving. These sweet and tasty dessert recipes are all made from scratch, but they're still easy to make. With our collection of 21 Timeless Amish Recipes for Dessert, you'll be able to enjoy a country favorite in no time.


The Amish are known for their simple ways and fantastic country recipes. After a hard day's work, you deserve to treat yourself to only the best dessert recipes out there. From cookie recipes, to recipes for cake and pie, the Amish have some of the freshest, sweetest desserts your heart can desire. Make room in your cookbook for these wonderful Amish recipes that really are the icing on the cake. After your first bite of a traditional Amish dessert, you'll never do store-bought again. Add a little bit of love to your sweet treats and help yourself to tantalizing Amish recipes for dessert. Enjoy!

---
If you like these Amish desserts, then you'll also like this free eCookbook: Top Rated Amish Recipes: 26 Classic, Old-Fashioned Recipes.
---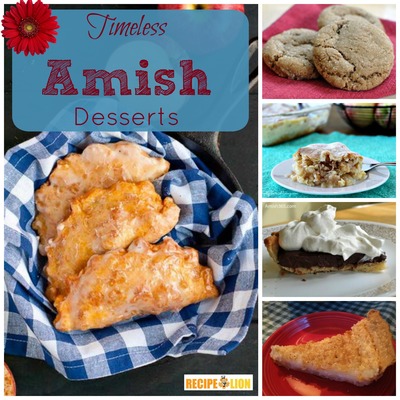 21 Timeless Amish Recipes for Dessert
Table of Contents
Amish Cake Recipes
You can have your cake and eat it, too. Cake recipes are great any time of year and for any occasion. These wonderful Amish cake recipes are made from scratch, just the way Ma used to do it. Each bite of these indulging Amish recipes will put a smile on your face. End your night with a warm piece of cake. You won't regret a single bite.
Featured Cake Recipe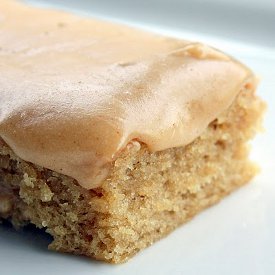 Peanut butter lovers rejoice because we've found the ultimate dessert recipe for you. This delicious Peanut Butter Sheet Cake will satisfy all your cravings for the smooth, creamy stuff. Make this easy cake for birthday parties or family gatherings. Everyone loves yummy peanut butter dessert recipes!

More Cake Recipes
Addictive Amish-Style Applesauce Cake
Traditional Pie Recipes
When we think of pie, we think of a freshly baked pie cooling on the windowsill, just waiting to be enjoyed by friends and family. Sounds yummy, doesn't it? Pies are an age old dessert that the Amish have mastered. Try out one of their pie recipes and see why they're considered the best. Warm up the house with a freshly baked pie and indulge in something you'll be dreaming about every night.

Featured Pie Recipe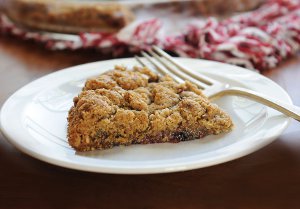 A homemade treat that is easy to make, Yesteryear Granola Bar Pie is an old timey recipe that uses all-natural ingredients and is made from scratch. The best part is that you can add in your favorite jam to make it just the way you like it. A pie recipe that can be eaten for dessert, breakfast or as an after school snack, you'll be craving it at all times of the day. Crunchy, sweet and delicious, you will not want to miss out on this one-of-a-kind recipe.

More Pie Recipes
Homemade Amish Sugar Cream Pie
Gooey Amish-Inspired Molasses Crumb Pie
Amish Cookies & More
The Amish are known for their glorious pies and cakes, but if you search a little deeper in their recipe collections you'll also find great recipes for cookies, dessert breads, and much much more. These wonderful homemade recipes are staples on the Amish dessert table. All made from scratch, each recipe has a bit of love and care in it. If you're looking for something special, these wonderful Amish recipes are not only delicious but also show that you care. Treat your friends and family to something great.

Featured Cookie Recipe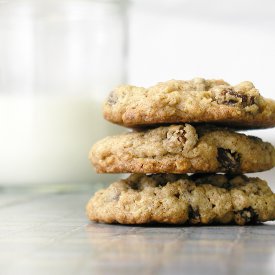 No unexpected ingredients here. These Old World Oatmeal Cookies are the real deal, made with all of the good stuff. Rolled oats, brown sugar, cinnamon, raisins, walnuts and more... these traditional oatmeal cookies are just like the kind Grandma used to make. If you're a fan of classic quick and easy cookie recipes, then this is one you'll want to try.

More Amish Recipes and Treats
---
The Amish make more than just good desserts. Don't miss these 11 Amish Recipes for Homemade Bread.
---
Your Recently Viewed Recipes