How to Reheat Pulled Pork
Discover how to reheat pulled pork in the oven, the slow cooker, or the microwave!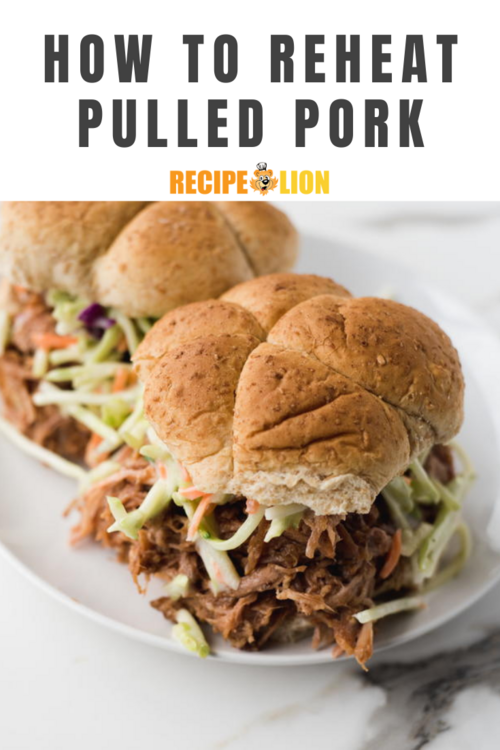 The best way to eat pulled pork is on a fresh bun right out of the cooker, of course. But that's not to discount leftovers! The trick to properly reheating pulled pork is to preserve its moistness. Read on to learn several ways how to reheat pulled pork the next day.

The key to all of these methods is having some of the sauce along with the pork. If you got your pork from a restaurant, check in case they gave you any spare containers. However, if you like making pulled pork at home, remember to always make a little extra sauce so you can reheat the pulled pork the next day.

Lastly, remember that you don't need to recook the pork, just warm it up. So less is more, as excessive heat might dry out your food. That being said, food safety is still a concern. Whatever you're doing, always test with your meat thermometer that the pork has reached an internal temperature of 165 degrees Fahrenheit.

Sign Up for More Free Recipes!
Oven Method
Here's how to reheat pulled pork in the oven.

First, preheat your oven to about 250 degrees Fahrenheit. Put your pork in an oven-safe dish with a lid. If you don't have a lid, some tin foil will do. Mix in the sauce. If you don't have enough sauce, a little bit of pork or beef broth should do, just enough to cover the bottom of the dish. You can also use apple juice.

Let the meat warm up for about half an hour. After thirty minutes, and in ten minute intervals, check to make sure it's reached the appropriate temperature.
Slow Cooker Method
Here's how to reheat pulled pork in the slow cooker. This method works best if you originally made the pork in the slow cooker (or Instant Pot).

Return the leftover pulled pork to the pot, along with any juices. As with above, you can add in enough broth or apple juice to just cover the bottom of the crock pot. Cook on a warm or low setting for at least two hours, again checking at intervals until the correct internal temperature is reached. This can take up to four hours, but is the best method for preserving the pulled pork's inherent moistness.

Try this method out with our delicious Southern Favorite Pulled Pork Recipe!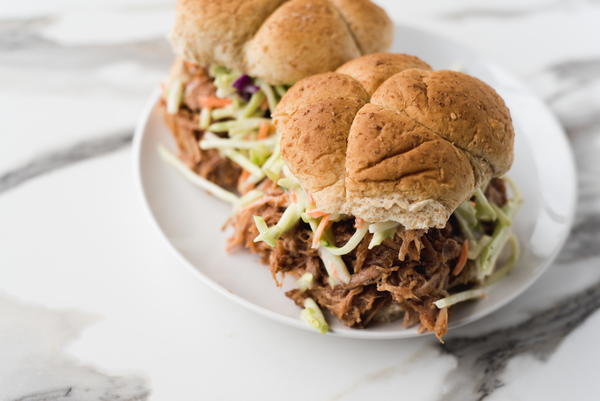 Microwave Method
Here's how to reheat pulled pork in the microwave. If you don't have the time or patience to use the oven or slow cooker, you can use this method.

Microwaves function by heating the water molecules in the outer layer of food. They usually can't get more than an inch or two deep. So for best results, arrange the pork in a thin layer on a microwave-safe plate or dish. As above, add in any leftover sauce, broth, or apple juice. Cover, and then microwave on medium power for about two minutes. Check for the proper temperature before serving.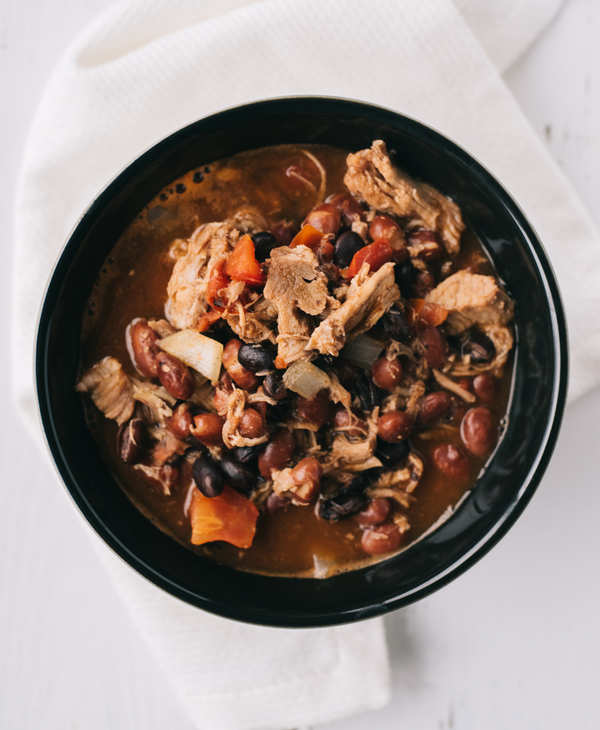 Your Recently Viewed Recipes
Join our community of 5 million cooks!
Get free recipes, exclusive partner offers, and more.
Thank You for Signing Up!
There was an issue signing you up. Please check your email address, and try again.