24 Classic Great Depression Era Recipes
Try these creative old fashioned meals from the 1930s!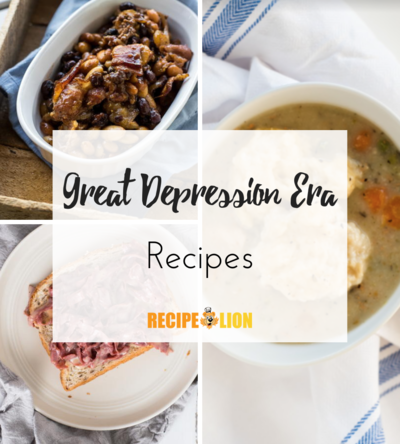 The Great Depression caused many hardships, but the cuisine that came from it proves how resilient people can truly be. These Depression-era recipes are proof that food from the 1930s is worth revisiting.

People at the time were forced to find cheap and creative ways to use food efficiently, resulting in some dishes you may not think of making today, but that was what the resources of the time allowed for.

Rice, beans, and cheese were major sources of protein, instead of meat, which was much more expensive. Of course, people didn't go entirely without meat. Substitutes for popular meats, like spam or bologna, were used instead. When families did get their hands on good meat, it was a real treat, and they would prepare the meat extraordinarily well, as well as preserve it in salt to make it last longer.
 
Check out the video below for a delicious
applesauce cake dessert
. A dessert many people who were alive in the 1930s might remember. 
Table of Contents
Your Recently Viewed Recipes