37 Easy Cool Whip Desserts
These easy desserts are made with Cool Whip, so you know they're going to be creamy!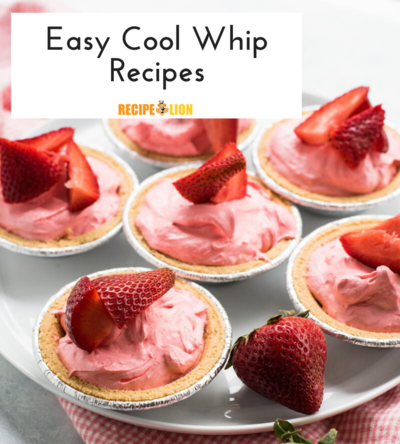 A family favorite, Cool Whip is a great light alternative to whipped cream. You can top a pie or fruit with it, or even mix it with pudding and have a chocolate pie in minutes. There are so many great uses for Cool Whip and it won't break the bank. We've put together our favorite Cool Whip desserts in this collection so you can be fully prepared the next time you host a party or need a quick dessert you can whip up on the fly. These recipes are great for creating desserts for parties and potlucks but are also easy enough to create just to satisfy your sweet tooth. From cakes to pies to fluff and so much more, you won't be able to get enough of these delicious Cool Whip desserts.

Join Our 100,000+ Fans And Sign Up to Receive Your FREE eNewsletter!
Table of Contents
Easy Cool Whip Pie Recipes
Below, you'll find some truly decadent Cool Whip pie recipes. These creamy, dreamy recipes are sure to make your next party pop. The best part is that none of these recipes require an oven, so you can whip them up in a flash.
Cool Whip Cake Recipes
If you're someone who enjoys cakes over pie, this section is for you. Find a delicious no-bake Cool Whip cake recipe for any occasion below! Or, maybe you're more in the mood for pudding? We've got that too. Enjoy these simple Cool Whip desserts any time of the year -- they're just that good!
Dessert Lasagna, Fluff, and More Cool Whip Desserts
For everything else you can do with Cool Whip, take a peek at the desserts below. From fluffy dessert salad to delicious strawberry recipes to layered no-bake dessert casseroles, this list has truly outdone itself on the delectable scale. Any of these easy Cool Whip recipes is sure to please a crowd, so what are you waiting for? Dig in!
Homemade Cool Whip Recipe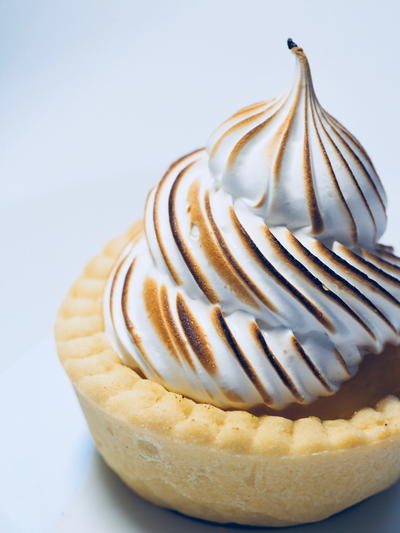 Easy Homemade Cool Whip

Makes: 3 Cups

Ingredients

1/4 cup cold water
1 teaspoon unflavored gelatin (see note)
1/2 teaspoon cream of tartar
1 3/4 cup whipping cream
3 tablespoons sugar
1 teaspoon vanilla

Instructions

1.    Place the water into a very small saucepan and sprinkle gelatin over it. After 2-3 minutes, it will form a jelly-like mixture. Place over low heat and stir just until you are sure the gelatin is completely dissolved. Remove from heat and allow to cool (see note).

2.   In a small bowl, stir the cream of tartar into a small amount of the whipping cream and use a whisk to be sure there are no lumps. Pour this into the bowl of an electric mixer, add the remaining cream and begin to whip on medium speed.

3.   As the cream begins to froth, slowly add the sugar and increase speed to high. The cream will begin to increase in volume and thicken. With the machine running, slowly add the gelatin mixture and continue to whip until cream is light and thick about 2 more minutes.

4.   Use immediately or place in an airtight covered container and store in the refrigerator for up to 5 days. This mixture should not be frozen.

Click here to see a video tutorial for this recipe!

Notes: 
Cream of tartar is a natural ingredient, which increases the size of air bubbles in the cream. The gelatin then will stabilize the mixture and allow the whipped cream to hold its shape for several days. 
7 Things You Never Knew About Cool Whip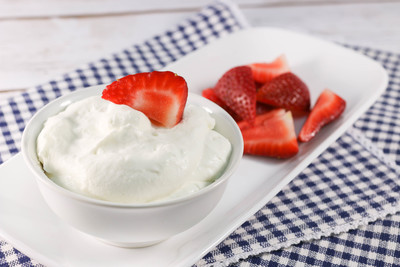 1. Whipped cream is really old. It has been around since the 16th century.

2. Cream will only whip at a temperature of under 50 degrees. Any warmer and it becomes butter.

3. Cool Whip was developed in 1966 after a General Mills survey revealed that housewives wanted a pre-whipped dessert topping that came ready to serve.

4. Sodium caseinate is an ingredient that Cool Whip and glue have in common.

5. Unlike whipped cream, Cool Whip lasts for weeks. (Whipped cream will only last a few days at most when refrigerated).

6. Cool Whip is the best-selling dessert topping in the United States.

7. January 5th is National Whipped Cream Day.
Your Recently Viewed Recipes