12 Awesome All Day Slow Cooker Recipes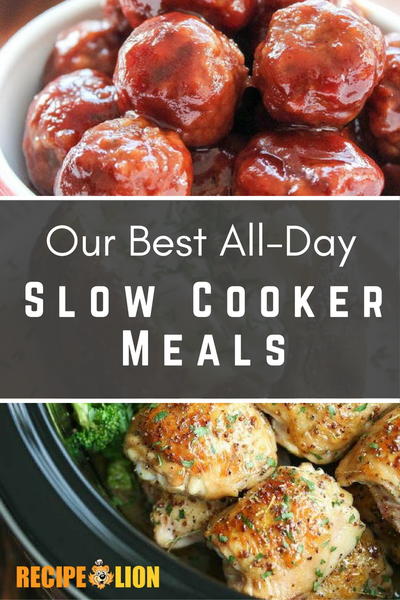 The beauty of slow cooker recipes is the minimal fuss and the act of being able to just toss in the ingredients and leave! Sometimes, though, not all slow cooker recipes can stay in all day; some need to be adjusted in four hours, or even two hours. In this collection of recipes that will make your life easier, we've gathered our favorite 12 Awesome All Day Slow Cooker Recipes to keep and share with friends.


Whether you're looking for meals with chicken, beef, or pork, this list includes some great options your slow cooker that can be prepared in the morning and forgotten about until dinner. Most (if not all) of these recipes require cooking for 6 hours or more, which is plenty of time to go about your day without a care in the world. Not only will your house smell amazing when you get home, but your family will thank you when these recipes make their way from pot to plate. These easy all day slow cooker recipes are great for busy families, hectic weekdays, or whenever you're just feeling a little lazy.


Everyone deserves a break every now and again. Take yours with these simple slow cooker recipes!
Your Recently Viewed Recipes