How to Reheat a Burrito
You'll wonder why it took you so long to learn how to heat up leftover Chipotle.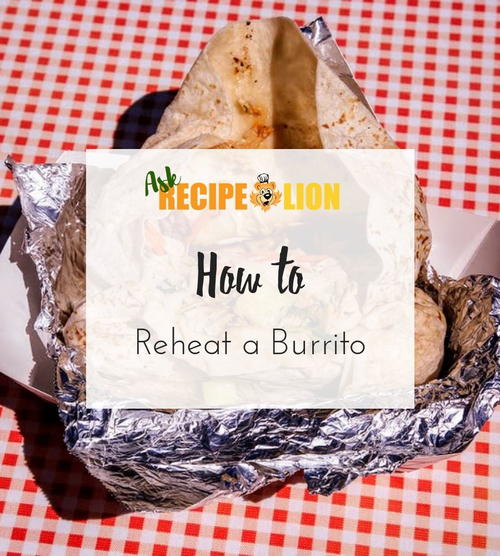 Reheating food can range from pretty easy (soups, casseroles, spaghetti) to the mind boggling (French fries, sandwiches, eggs).

Burritos fall closer to the second group, especially if they contain sour cream, guacamole, or some other ingredient that you don't particularly want to enjoy piping hot.

However, reheating a burrito is often necessary, especially with the size of burritos at restaurants like Chipotle. Chipotle burritos are often massive, and they can be difficult to eat in one sitting.

However, there's no reason to let the leftovers go to waste! This is especially true because burritos can actually taste better the second day. Letting the ingredients in a burrito hang out overnight in the fridge will cause the flavors to marinate and the tortilla to soften, transforming your leftovers into a gooey, delicious indulgence that will have you actually planning to save some of your burrito for later. This works especially well with Mission-style burritos (which are similar to Chipotle burritos), but it's a good option for other styles as well.

Once you're ready to enjoy your leftovers, you have a few options for the best way to reheat a burrito. We think the oven is the best way to go, with an honorable mention to the skillet for small burritos. But if you don't mind a very soft tortilla, you can use the microwave as well! Here are our top methods.

You can also skip here for the best way to reheat a Chipotle burrito. Skip to here for the best way to reheat a Taco Bell burrito.

Join over 150,000 home chefs and sign up for our free email newsletter!
How to Reheat a Burrito in the Oven

Loving this? Check out this 30-Minute Spanish Rice!
Note: This recipe is from RecipeLion Cooking Club. Non-members can access 3 free recipes every month. Subscribe to the RecipeLion Cooking Club for unlimited access to their entire recipe archive, featuring hundreds of exclusive recipes!
 
1. Preheat your oven to 350 degrees.
2. Wrap burrito in foil and place on a baking sheet.
3. Bake burrito in the oven for 15-20 minutes, or until it is hot all the way through.
4. If you want your tortilla to crisp up in the oven, remove the foil halfway through baking.

This is the best way to reheat a Chipotle burrito!

Another way to get a crispy tortilla, instead of removing the foil during baking, is to grill the outside of the burrito in a pan after you've finished heating it through. Grill the burrito in a nonstick pan over medium heat for 1-2 minutes on each side, or until the tortilla is golden brown and crisp.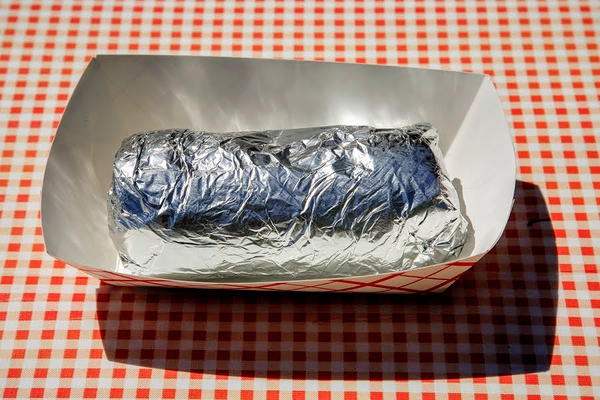 Problem Solving: How to Reheat a Burrito with Sour Cream or Guacamole

The best tip for how to reheat a burrito with sour cream is to remove the sour cream prior to heating the burrito. Carefully unwrap the burrito and use a spoon to scoop out the sour cream (or guacamole!). Place the sour cream in a bowl in and refrigerate while your burrito heats. Once your burrito is hot, unwrap it and add the sour cream back in. Enjoy!
How to Reheat a Burrito in the Microwave

1. Remove foil from the burrito and place it in a microwave safe container. Cover with a microwave safe lid, leaving an opening for steam to vent.
2. Microwave your burrito for 1 minute. Remove from microwave, being careful of the steam.
3. Carefully turn the burrito over in the container and microwave for another minute.
4. Repeat as needed until the burrito is hot all the way through. If you notice the tortilla getting too soggy, you can remove the lid while microwaving. Replace if the tortilla starts to look too dry.

While this is not our favorite way to reheat a burrito, it is certainly better than letting leftovers go to waste. Plus, you'll still be able to enjoy all of the delicious fillings of the burrito even if the texture of the tortilla isn't quite the best.
How to Reheat a Burrito in a Skillet

1. Heat a skillet over medium heat.
2. Unwrap burrito and place it in the skillet.
3. Cover the skillet with a lid and cook for about 5 minutes, turning it halfway through to prevent burning.
4. Repeat until burrito is toasty on the outside and warm all the way through.

This is a great way to reheat a Taco Bell burrito!

It works best for smaller burritos. Larger burritos like Mission or Chipotle burritos will struggle to heat all the way through before the outside of the burrito burns.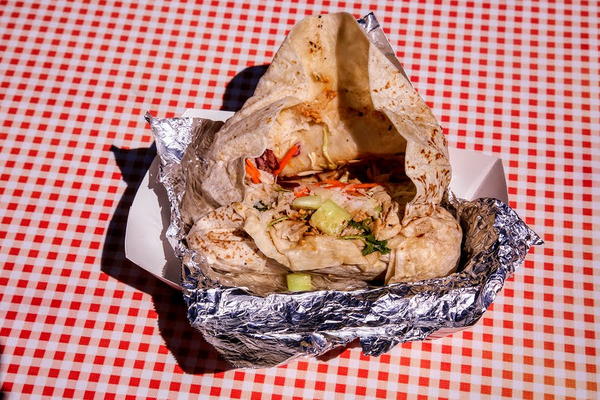 How Long Can You Keep Leftover Burritos?
While we're talking about leftovers, let's cover a few food safety tips just for good measure.

As with most leftovers, burritos should be stored in the refrigerator within 2 hours. Leftovers should be eaten with 4 days.
Bonus! Types of Burritos
Throughout this article we've mentioned that there are different types of burritos. So, let's talk a little bit about them. If you think about it, you've probably eaten different styles of this dish at different types of restaurants. For example, a burrito that you get at Chipotle is a lot different from a burrito you get at Taco Bell. And both of those are pretty different from the cheesy, sauce-covered burritos that you get at many Mexican restaurants. Let's dive in and learn more!

The Mission burrito, which is also known as a San Francisco burrito, is a very large burrito that's stuffed with plenty of rice and other delicious ingredients. Mission burritos typically have a steamed flour tortilla, which has a chewy texture and helps to hold in all of the filling. The filling can include meat, beans, salsa, cheese, sour cream, and guacamole, among other foods. Chipotle and Pachero's are two examples of restaurant chains that serve Mission burritos.

The California burrito, like the Mission burrito, hails from the The Golden State. However, the filling is quite different. The California burrito is stuffed with meat, cheese, sour cream, salsa, and guacamole... and French fries! Potatoes are what set the California burrito apart. Whether you love or hate the idea, you have to admit that it's memorable.

A wet burrito is the style of burrito that's commonly served in Mexican restaurants in the U.S. It's a very large burrito that's smothered in red or green sauce. It's similar to a giant enchilada, and it's eaten with a knife and fork (unless you are very adventurous).

A bean and cheese burrito is so classic that we almost don't need to mention it. But it's also great, and so we have to! There's something simple-yet-irresistible about beans, cheese, and a little sauce stuffed into a flour tortilla in a perfectly portable form. You can nosh in a restaurant, at home, or on the go. No matter where you enjoy this type of burrito, it's bound to be delicious.
About the Author:

Kristin Anderson is the author of over 70 cooking articles for RecipeLion.com and has coordinated with the RecipeLion Test Kitchen to develop easy recipes for readers to enjoy. She's an avid home cook who loves making dinner for her family. Find more of her work here: Kristin Anderson - Editor
Your Recently Viewed Recipes
Join our community of 5 million cooks!
Get free recipes, exclusive partner offers, and more.
Thank You for Signing Up!
There was an issue signing you up. Please check your email address, and try again.