How to Freeze Eggs
Do you know how to freeze eggs for storage? Read on for the best methods!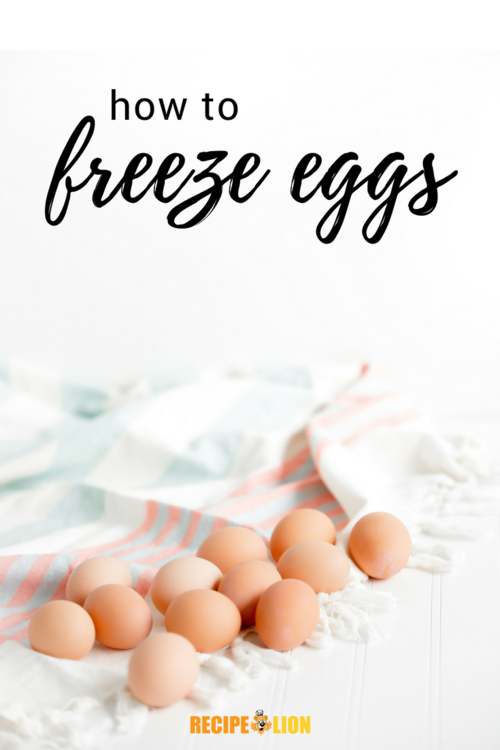 Have you ever wondered what happens when you freeze eggs? It's a question that easily comes to mind on those panicky days when you realize that your carton of eggs is about to expire. There's nothing worse than having to throw out perfectly good ingredients! In the same vein, you definitely may have wished that you had some frozen eggs hanging around if you've ever started an ambitious baking project only to realize you were out.

Luckily for you, freezing chicken eggs is absolutely a thing you can do! Frozen chicken eggs are easy to prep, and knowing how to freeze eggs can save you money in the long run.

So, egg-lovers everywhere, rejoice! This comprehensive cooking guide will teach you the ins and outs of how to freeze eggs. Now you can have your favorite scrambled eggs whenever you want!
 
How to Freeze Egg Whites
Learning to freeze egg whites is one of the easiest meal prep practices there is! It's important to note that trying to freeze eggs in the shell is a bad idea -- the frozen eggs will expand and the shells will explode! That's good for a science project, but not so good if you want to eat.
First, break the egg and separate the whites from the yolks.  It's important that no yolk is left in the egg whites, so if you're not accustomed to separating eggs, this might take a little time -- but trust us, after some practice, you'll be flying through this step.
 
Pour the egg whites into freezer-safe containers. Ever wondered how to freeze eggs in ice cube trays? It's this easy! In fact, we would suggest ice cube trays if you don't have any special plastic egg containers. Ice cube trays will naturally portion out the egg whites for easier thawing and measuring.
 
Label the eggs, freeze, and you're done! Labeling might seem like an easy step to skip, but we promise, labeling your frozen foods is a good habit to get into. We always tell ourselves we'll remember what that confusing frozen mixture is, but it's easy to forget!
 
When you're ready to eat, thaw out the egg whites by letting them sit in a refrigerator overnight or by plunking the freezer containers into a cool water bath. Then cook as normal. It might be tempting to thaw eggs in the microwave or under hot water, but we do not recommend that -- eggs cook very quickly, and the heat could leave you with a rubbery egg white. But as long as you thaw the egg properly, it should taste exactly the same!
Frozen eggs whites will stay good for up to six months. When using frozen egg whites in a recipe, 
substitute 2 tablespoons of thawed egg white for 1 whole egg white. 
Now go forth and cook!  
How to Freeze Egg Yolks
The process for how to freeze egg whites is slightly different than the process for how to freeze egg yolks, so read carefully!
Break the egg and separate the yolk. You could set the whites aside for a different recipe or freeze them, too!
 
Mix the egg yolk with certain seasonings. The runny, gelatinous texture of egg yolks is what makes them so delicious, but that same texture can be a problem when freezing eggs. If you freeze the yolk as-is, it will thicken up into an overly gelatinous texture to the point that it is almost impossible to use in a recipe. Luckily, it's easy to avoid this. If you plan to make a savory recipe, throw in a tiny pinch of salt for every egg yolk. If you plan to make a sweet recipe, beat in a tiny pinch of sugar per egg yolk. (If you are freezing the egg yolks in a group rather than individually, that's 1/8 teaspoon of salt per 4 egg yolks OR 1.5 teaspoons of sugar per 4 egg yolks.)
 
Pour the egg yolks into freezer-safe containers.
 
Label and freeze. Labeling is especially important for frozen egg yolks. You'll want to remember which yolks are salty and which are sweet!
 
Thaw, cook, and eat when you're ready. We suggest letting the yolks thaw naturally rather than with heat. They'll taste exactly the same as fresh yolks!
These frozen egg yolks will stay good for up to six months. When using thawed egg yolk in recipes, substitute 
1 tablespoon thawed egg yolk for 1 whole egg yolk.
How to Freeze Whole Eggs
When most of us think of eggs, we think of that perfect combination of yolk and white. Fortunately, you can easily learn how to freeze whole eggs so you can enjoy them any time!
Crack the eggs and whisk the yolk and white together until blended. You may be tempted not to blend the two parts together, but unfortunately, that isn't the best idea -- without blending first, the yolk and white will freeze with different textures. If you're okay with that, you could try it out, but it won't have the same texture as a whole fresh egg.
 
Pour the blended egg mixture into freezer-safe containers and freeze.
 
When ready to eat, thaw the eggs (without heat, preferably, so that they won't become rubbery) and cook!
These frozen eggs are wonderful for any recipe that calls for a whole egg, such as scrambled eggs, quiches, and cakes. Frozen eggs will stay good for up to six months. In recipes, 
substitute 3 tablespoons thawed egg mixture for 1 whole egg.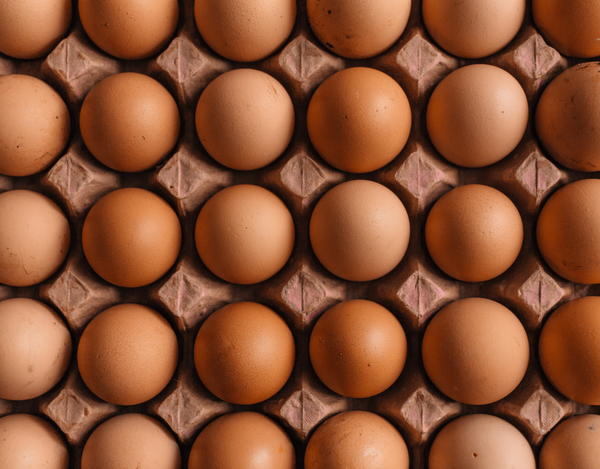 How to Freeze Hard-Boiled Eggs
Can you freeze hard-boiled eggs? Yes, and freezing hard-boiled egg yolks is incredibly easy! Simply separate the yolk, boil it in water, package the yolk, and pop it into the freezer. Feel free to microwave to thaw it.

On the other hand, it isn't the greatest idea to freeze hard-boiled egg whites -- they become somewhat tough and watery when frozen. If you're okay with that, go ahead and freeze whole hard-boiled eggs, but they won't have the same texture as fresh hard-boiled eggs.
 
What's your favorite use for eggs? We'd love to hear about it in the comments!
Your Recently Viewed Recipes
Join our community of 5 million cooks!
Get free recipes, exclusive partner offers, and more.
Thank You for Signing Up!
There was an issue signing you up. Please check your email address, and try again.