Can You Make Cool Whip Frosting Thicker?
Discover how to use cool whip as frosting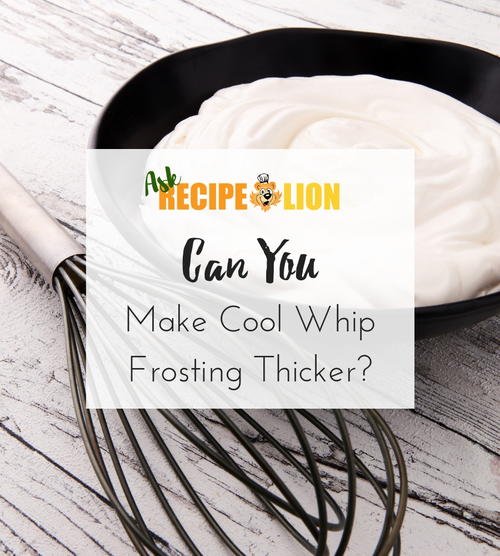 Cool Whip is a nostalgic whipped topping that can bring back the taste of childhood. It's sweet and light enough to make a great topping for desserts that wouldn't work well with thicker frostings like buttercream.

But, while it holds up better than traditional whipped cream, Cool Whip doesn't always last well once it's been added to a dessert recipe, especially when being served at room temperature. So can you stabilize Cool Whip and make it into a thicker frosting that will hold up over time?

Thankfully, the answer is yes! There are a number of ways to accomplish this, actually. The method you'll want to choose will depend on how you want the taste and texture of your whipped frosting to come out.

Join over 150,000 home chefs and sign up for our free email newsletter!
How to Make Cool Whip Frosting Thicker
There are several main ingredients you'll want to consider adding to your whipped topping. For the most part, they're the same things you'd add to cream in a more traditional, homemade whipped cream frosting recipe. Cool Whip isn't the same as whipped cream, but the goal you're going for is roughly the same.
Powdered sugar
Cornstarch
Cream cheese
Jello pudding
Cream of tartar
This Oreo Delight recipe is sure to be a favorite for everyone that tries it. You have the amazingly delicious combination of chocolate, pudding, and whipped cream all layered together in this no bake dessert recipe and it is marvelous.Oreo Delight Recipe
Adding Powdered Sugar and Cornstarch to Cool Whip
Adding powdered sugar is one of the most tried and tested ways of making frostings thicker and sweeter. This is because powdered sugar contains cornstarch, which helps absorb some of the liquid in a frosting mix.

Cornstarch is what makes powdered sugar so effective at thickening frosting and it can be used on its own as well. If your frosting is already sweet enough for your taste, but you still need to thicken it, a teaspoon or two of cornstarch will do the job of absorbing liquid without adding sweetener to the mix.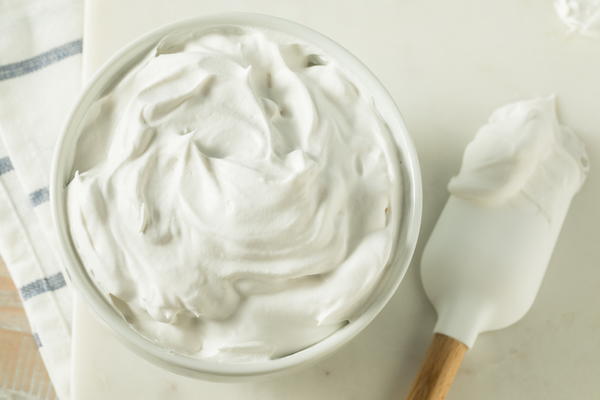 Adding cream cheese to Cool Whip
Cream cheese is another classic frosting-thickening ingredient. Like powdered sugar, it will affect both the taste and texture of your frosting. In contrast to powdered sugar, though, it adds a tangy, creamy flavor instead of a sweet one. This is a great option if you're not a fan of super sugary frostings.
Adding Jello pudding to Cool Whip
Another great choice for thickening whipped frosting is Jello pudding. You have some options here, as well. Unflavored pudding will help stabilize your Cool Whip frosting without changing its sweetness one way or the other. But, if you like, you can also use vanilla pudding to add some flavor.
Adding cream of tartar to Cool Whip
Cream of tartar is a somewhat more unconventional choice that will also do the job well. The little grains act as a stabilizing agent by helping promote the formation of big air bubbles in the mixture. These bubbles help keep the frosting thick and creamy. It may make the flavor more acidic in the end, so be careful how much you use. Still, it's another way to improve and stabilize the texture without drastically changing the classic Cool Whip flavor, and it will also likely work better for you when refrigerated than cornstarch.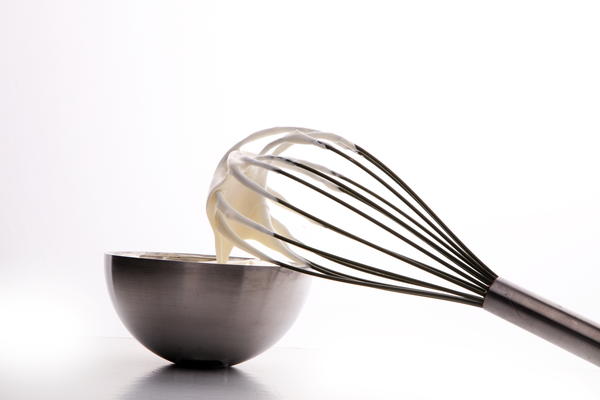 An alternative: Make your own whipped cream frosting
If you're having trouble finding a good balance of flavor and texture with Cool Whip, you might want to consider trying to make your own whipped cream frosting. It's about the same amount of effort and you'll have more control over the ingredients. It can also be incredibly simple to make. The following recipe is delicious made from scratch, but still mimics the nostalgic flavor of Cool Whip. Check out the video below for a full walkthrough.
Recipes that use Cool Whip frosting
Whether you're sticking with the original or going a more homemade route, if you're looking for desserts to spread your Cool Whip frosting over, you don't need to look any further than these tasty options:
Your Recently Viewed Recipes
Join our community of 5 million cooks!
Get free recipes, exclusive partner offers, and more.
Thank You for Signing Up!
There was an issue signing you up. Please check your email address, and try again.