Carrot Cake Granola with Coconut Nectar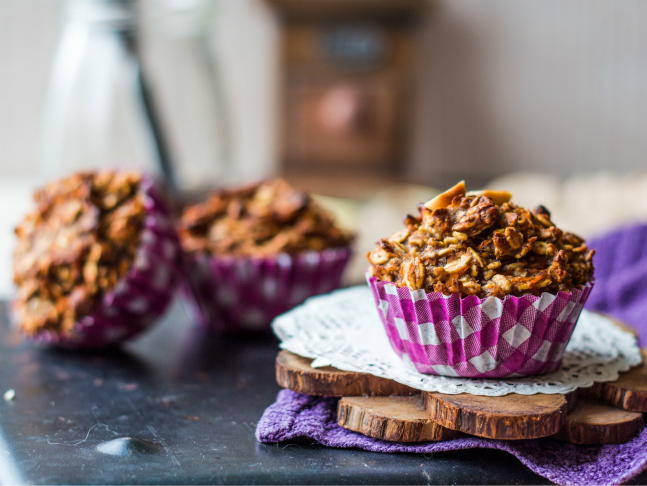 Carrot Cake Granola with Coconut Nectar
"If carrot cake is your favorite springtime dessert but you draw the line at eating it for breakfast, our carrot cake granola with coconut nectar will fill the bill. It's almost like eating vegetables for breakfast! And if you don't know, organic coconut nectar syrup is a lightly sweet syrup that's collected by hand from coconut palm blossoms. It's lower on the glycemic index than other sweeteners and is rich in essential nutrients. So not only is it low in sugar, our recipe is filled with good-for-you fats from nuts and coconut oil. This granola works just as well as a serving of cereal or to top yogurt or ice cream. Roasting dehydrates the carrots and brings out their natural sweetness and the warm flavors of toasty oats and nuts are almost as comforting as an actual slice of cake. One of the best things about making your own granola is that you can adjust the ingredients and recipes to taste exactly the way you like them. But we do hope you'll enjoy this granola with organic coconut nectar syrup recipe just as it is. All that's missing is a dollop of cream cheese frosting! Hmm…"
Yields5 cups granola
Ingredients
2 cups old-fashioned oats
1 cup shredded carrots
1 cup raw walnuts, chopped
1 cup raw slivered almonds
1 cup Coco Treasure Organic Coconut Nectar Syrup
1 cup Coco Treasure Certified Unrefined Organic Extra Virgin Coconut Oil
1 teaspoon ground cinnamon
1 teaspoon dried ginger
1 teaspoon freshly grated nutmeg
1 teaspoon fine sea salt
Stir all of the ingredients, except the raisins and orange zest, together in a large mixing bowl. Mix well to incorporate all of the ingredients.

Spread the mixture evenly on an ungreased baking sheet. Place it into a preheated 350-degree oven for 20 minutes. Stir the mixture halfway through the baking time.

Remove from oven and place baking sheet on a cooking rack.

When the granola cools to room temperature, mix in the raisins and orange zest.

Store cooled granola in an airtight container for up to two weeks.
Your Recently Viewed Recipes