King's Hawaiian Bread French Toast Casserole
This Hawaiian roll French toast bake is seriously genius. You've got to try it!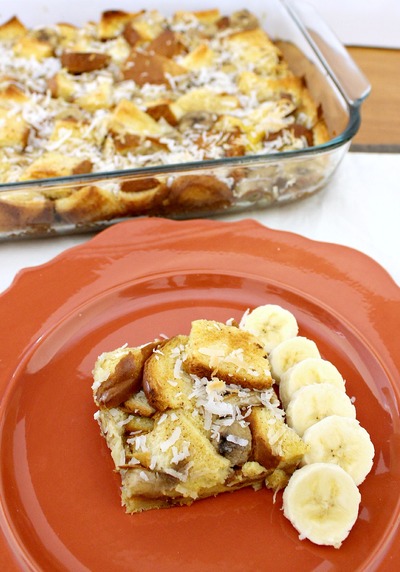 Kings Hawaiian Bread French Toast Casserole
Breakfast doesn't get any better than this!

King's Hawaiian Bread French Toast Casserole is about to become a weekend breakfast all-star at your house. You'll love how easy this recipe is to make ahead, and your family will love how amazing it tastes!

Using King's Hawaiian rolls for a French toast bake is really a no brainer. The sweet, fluffy rolls are perfect for soaking up a rich custard. During baking the bread becomes gooey on the inside and crisp on the outside. Plus, we added plenty of tropical ingredients to this recipe to make it even better! Sliced bananas, shredded coconut, vanilla, and cinnamon all combine for a flavor that will have you going back for seconds.

What are you waiting for? Get started on this recipe now!
Serves12

Ingredients
1 package KING'S HAWAIIAN dinner rolls or 1 loaf KING'S HAWAIIAN bread
2 bananas, sliced, plus more for garnish
2 cups whole milk
6 eggs

1

/

3

cup sugar
2 teaspoons vanilla
1 teaspoon cinnamon

1

/

2

teaspoon salt

1

/

4

teaspoon nutmeg

1

/

4

cup sweetened shredded coconut
King's Hawaiian Overnight French Toast Casserole
Instructions
Generously butter a 9 x 13-inch baking dish. Cut the rolls or bread into cubes and place in the baking dish. Sprinkle the banana slices on top and gently toss. NOTE: Baking the bread at 350 degrees F for 10 minutes or until crispy before placing it in the baking pan will help it absorb the egg mixture.

In a bowl, whisk together the milk and eggs. Stir in vanilla, sugar, salt, cinnamon, nutmeg, and coconut. Pour the egg mixture over the bread, cover and refrigerate overnight (or at least 30 minutes). 

Preheat the oven to 350 degrees F. Sprinkle the top of the casserole with extra coconut if desired.

Cover and bake for 30 minutes, uncover and bake for 15 minutes more. Casserole is done when a fork inserted in the center comes out clean.
Recipe Tips from the Test Kitchen
We're answering a few common questions about French toast casserole. If there's anything else you'd like to know, leave us a comment and we'll get back to you!

What is the best bread for French toast?

If you're following a recipe for French toast, or French toast casserole, then the best bread is the type suggested in the recipe. Different types of bread absorb liquid differently, so it's important to be precise if you want to avoid unexpected results from your cooking. Your French toast casserole could turn out too soggy or too dry (see the next question!).

If you're improvising French toast, then some popular choices are brioche, challah, and plain white sandwich bread or country loaf. For best results, choose a whole loaf of bread and slice it yourself. Also, day-old or slightly stale bread is best!

Why is my French toast casserole soggy?

French toast casserole can get soggy if there's too much egg mixture or if the bread absorbs the custard less than it did in recipe testing. So, if the recipe called for one type of bread and you substituted a different type, that could result in too much moisture. The same thing could happen if the recipe suggested day-old or slightly stale bread, but you used fresh bread instead.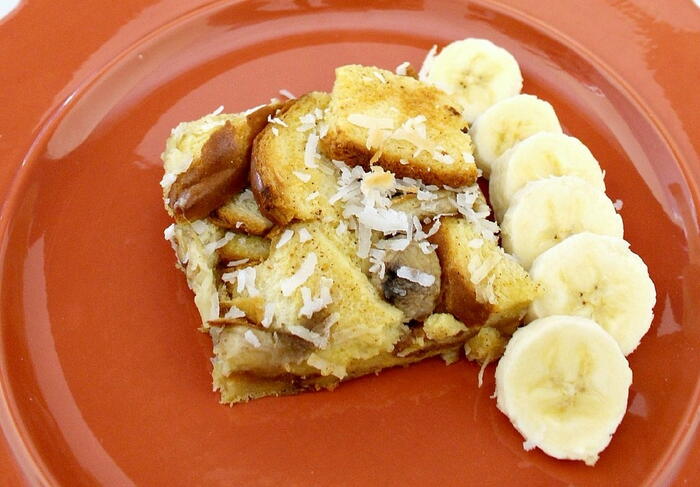 Your Recently Viewed Recipes