3 Easy Vegetable Soup Recipes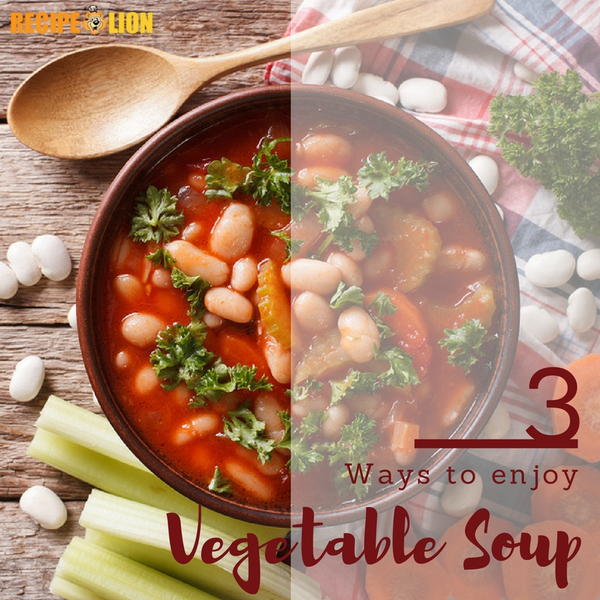 These 3 Easy Vegetable Soup Recipes are here to save the day. When you're in need of a simple recipe for homemade vegetable soup for a last minute dinner, or to accompany another already planned dish, these recipes are tasty and simple enough to turn to. With familiar flavors like Minestrone and Beef and Barley, including veggies in your soups and actually eating them has never been more delicious. These soups are perfect no matter the time of year and they are hearty enough for dinner or light enough for lunch depending on your portion size.
3 Easy Vegetable Soup Recipes
"Very Veggie" is right! This Very Veggie Kale and White Bean Soup is chock-full of fresh vegetables and herbs. For this homemade vegetable soup recipe, the kale is added at the end so that it gets warm but not wilty. This vegetarian soup is still hearty enough for a meal and the cannellini beans even pack a little bit of protein.
For an incredibly hearty soup recipe, this Beef and Barley Vegetable Soup is also incredibly easy. The prep work is minimal, leaving you to let this homemade soup simmer and make your entire house smell amazing. With the beef, barley, and vegetables this easy soup recipe is already a complete meal.
Homemade soup is one of the most comforting meals, but it often takes a long time to prepare. That's what inspired this Quick and Easy Minestrone recipe! It takes just thirty minutes from start to finish but tastes like it's been simmering all day. This will be one of the best vegetable soup recipes you ever make.
Your Recently Viewed Recipes