Delicious Mexican Burrito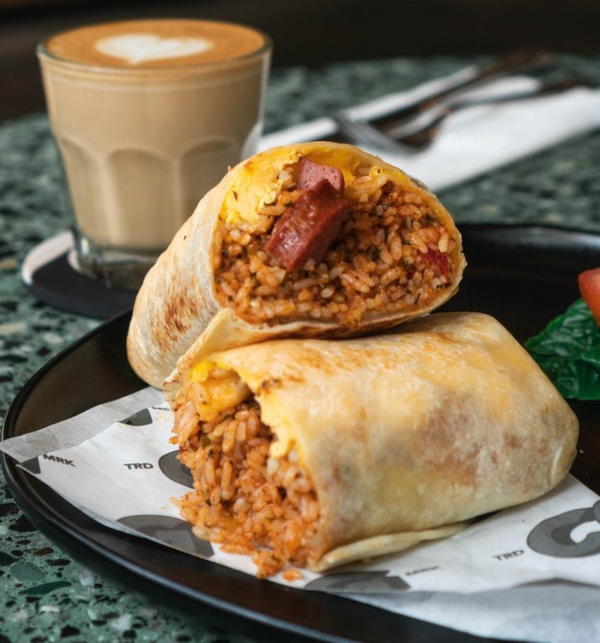 Delicious Mexican Burrito
"Mexican Burrito is one of the most popular Mexican foods in the United States. Burrito is a Spanish term that means "little donkey." However, donkey meat was never a popular ingredient in this famous dish. The history of burrito and how it got its name is quite interesting to consider. There are so many stories about how the burrito name came to be — but these are just stories and there is only limited evidence backing them. The burrito's first appearance was in the 1900s where it was sold from a donkey cart during the Mexican revolution. This quick and easy food item quickly became popular."
NotesBe sure to drain off any excess moisture from the pork mixture before folding it into the tortillas. Soggy tortillas are the worst. Then you're filling break out of the burrito when you bite into it.
Serves8
Ingredients
1 tablespoon vegetable oil
1 ounce onions
17 ounces ground pork
1 teaspoon chili powder (Taco Seasoning)
1 teaspoon Smoked paprika (Taco Seasoning)
1 teaspoon cumin (Taco Seasoning)
1 teaspoon cayenne pepper (Taco Seasoning)
1 teaspoon dried oregano (Taco Seasoning)
1 cup green enchilada sauce
6 eggs
4 cup cooked brown rice
8 whole-grain tortillas (10-inch)
1 cup shredded cheddar
1/2 cup grated Parmesan
1 cup beef stock
Salt and pepper to taste
1/2 cup sour cream
Instructions
Add oil in a heated pan and sauté minced onions.

Sauté until translucent. Stir in ground pork until brown.

Add pinto beans, taco seasoning, enchilada sauce, and stock.

Mix and simmer for 10 minutes.

Lightly season with salt and pepper.

Add parmesan and set aside to cool.

In a separate pan, scramble eggs to the desired doneness.

Warm tortillas in a sauté.

Place cooked rice and egg at the bottom of the tortilla.

Top with ground pork and bean mixture.

Divide mixture into 8 wraps.

Fold in sides of the tortilla and wrap completely.

Cut in half before eating.
Your Recently Viewed Recipes