What is Aspic?
Find out what aspic is, how to make it, and more!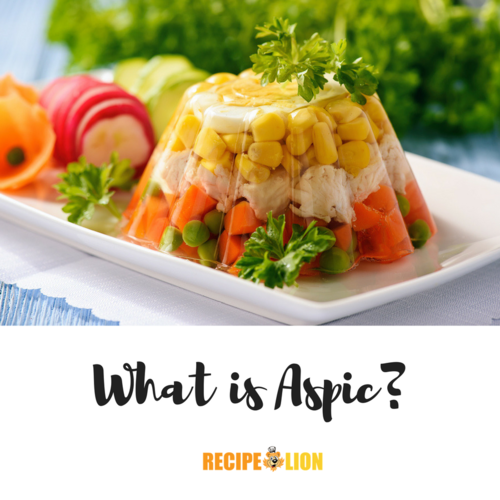 What is aspic, and why does everyone think that it's a culinary nightmare they were happy to wake up from in 1980?

We can answer the first thing, and as for its being a nightmare... you'll have to figure out that for yourself (you might actually like it!).

Aspic is a savory gelatin dish that's made using meat or vegetables. It's generally considered to be a type of salad, and it was all the rage in the middle of the last century.

In fact, you might recognize aspic from photos of vintage recipes, where the dishes were often creatively decorated. This made them popular at cocktail parties, where the unique designs could be on full display.

It's these "unique designs" that make a lot of contemporary food lovers shudder. Think jello crowned with hot dogs, decorated with prawns, and filled with prunes. You can see some of the most spectacular creations here.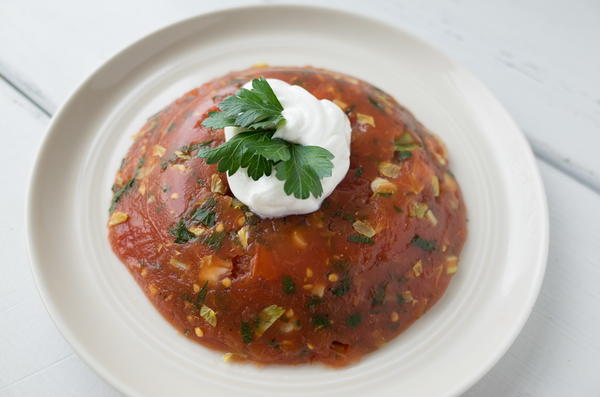 How to Make Aspic
There are two main ways to make aspic. The traditional way is to simmer pieces of bone-in meat - such as chicken, pork, or beef - in water for several hours. Then you strain the broth and let it set up in a jello mold with any other ingredients you'd like to add.

This pork aspic recipe shows you how to make aspic using this method: Aspic Recipe with Pork Meat, Eggs and Trotters.

You can also make a basic aspic recipe by using a package of gelatin and mixing it with the vegetables, seasonings, or meat. Grandma's Tomato Aspic uses this method, which is a little bit easier and less time-intensive.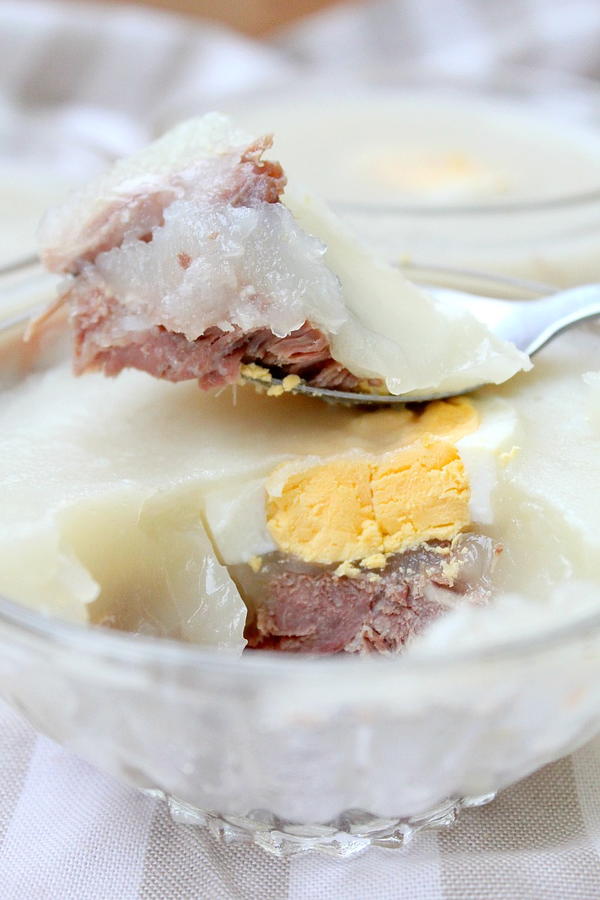 Aspic Facts
1. People have been making aspic since the Middle Ages.

2. In the early 19th century, French chef Marie-Antoine Carême worked extensively with aspic, coining the term chaud froid or "hot cold" for aspic, and other foods like it, that are cooked and then served cold.

3. The first patent for powdered gelatin was obtained in 1845 by the person who built the first American steam-powered locomotive.

4. Aspics are featured heavily in this article about upsetting vintage recipes.

5. Aspic is featured in the 2009 movie Julie & Julia, in which a woman cooks her way through Julia Child's Mastering the Art of French Cooking.
If you're looking for more easy aspic recipes, check out this list of some of our favorites.
What's your favorite forgotten old-fashioned recipe?
Your Recently Viewed Recipes
Join our community of 5 million cooks!
Get free recipes, exclusive partner offers, and more.
Thank You for Signing Up!
There was an issue signing you up. Please check your email address, and try again.