"Special Ingredient" Hot Chocolate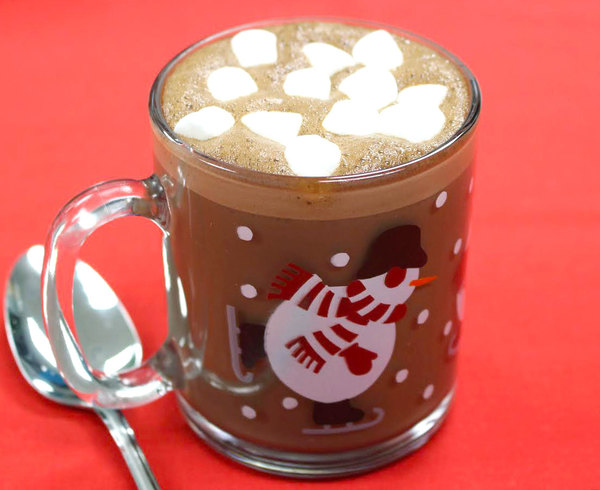 Since the holidays are such a special time of year, making this "Special Ingredient" Hot Chocolate is a must. What makes this homemade hot chocolate recipe better than others is that one special ingredient is included - cinnamon sticks! The cinnamon adds a touch of flavor that takes this hot chocolate to the next level. Make a big batch of this hot chocolate recipe for your holiday party, or just to warm you up on a cold winter night. It's an absolutely delicious Christmas drink recipe that you'll want to enjoy all year!
Notes
For Hot Cinnamon Mocha, add 3 to 4 tablespoons instant espresso powder to the milk when steeping with the cinnamon sticks.
Ingredients
2 quarts (1/2 gallon) fat-free milk
3 3-inch cinnamon sticks
20 ounces bittersweet chocolate (your favorite), broken into chunks
1 tablespoon pure vanilla extract
Instructions
Combine the milk and cinnamon sticks in a 3 3/4 quart saucepan. Heat over medium heat; stir constantly until steamy and just beginning to bubble around the edges. Reduce heat to low and simmer for 10 minutes to infuse the cinnamon flavor into the milk.

Stir in the chocolate chunks. When chocolate is melted, remove cinnamon sticks and stir in vanilla extract. Using an immersion blender, blend on Low about 1 minute using a gentle up-and-down motion. Continue blending on Low until the mixture is creamy and frothy.

Spoon into cups or mugs and top with a dollop of freshly whipped cream if desired.

Your Recently Viewed Recipes