How to Store Coffee Beans
Learn the best ways to keep your coffee beans fresh at home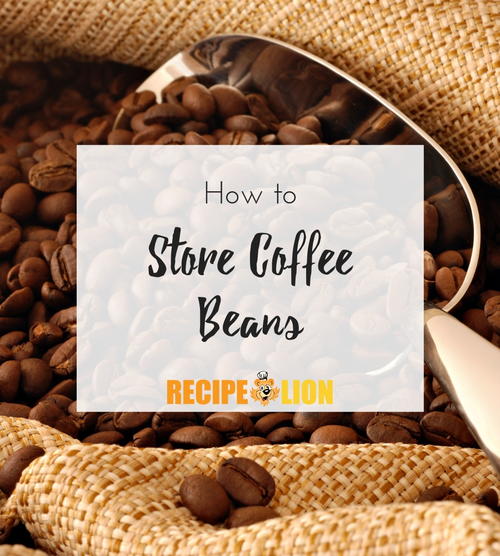 For most of us, coffee is the fuel that helps us get off the ground in the morning. For some, though, coffee can be that and more. If you're willing to invest some time, effort, and resources, a whole world of delicious home-brewed coffee is out there.

These days, it's easier than ever to get into fancy coffee, but anyone in this situation will quickly find themselves confronted with questions. One of the biggest: how should this new fancy coffee be stored?

There is one undisputed rule of thumb: your beans will stay fresh longer the more you avoid air, light, heat, and moisture. But there are so many ways to enjoy coffee and so many people with different circumstances trying to enjoy it that it's worth diving into some other specific questions.
What is the best way to store coffee beans?
If you remember the four things to avoid, the best way to store beans should be fairly intuitive.
To avoid air and moisture: store your beans in an airtight container if possible. A bag with a one-way valve will work fairly well, but a vacuum sealed container will keep your coffee fresh even longer.
To avoid light and heat: store your beans in a dark, room-temperature place. Thankfully, this is as easy as storing your beans in a cabinet. For the best results, use an opaque container so that no light can reach the beans at all. Try not to use clear containers like glass jars.
Don't worry if you can't manage a completely perfect coffee storage situation (say, you don't want to spend the money on a dedicated vacuum sealed container). As long as you're following the rule of thumb, your precious coffee should already be in a better, fresher condition than most.
How long can you store coffee beans?
Like any other food item, coffee beans do eventually lose their flavor and freshness however you store them. Unfortunately, the shelf life of coffee beans can vary by a lot. Consistently, though, one of the most important factors to consider is the container used to store the beans.

Beans stored in standard retail coffee bags will probably only stay fresh for around a week. Using a bag with a valve or a sealed, airtight container can more than double that time. If properly stored, some whole beans can stay fresh for up to a month after being roasted.

The best way to guarantee your beans stay fresh is to buy only as many as you'll need for a few weeks.
 
How long can you store coffee beans after they've been ground?
Beans lose freshness faster after they've been ground. This is because more surface area is exposed to the air around them (remember that air is one of the four things that most hurt coffee's freshness). If you buy pre-ground coffee, it's best to drink it within a week or two at the most, even if you store your beans in the best possible way. This means you'll have to buy smaller amounts of coffee more frequently, but doing so can help ensure you still have reasonably fresh and tasty coffee.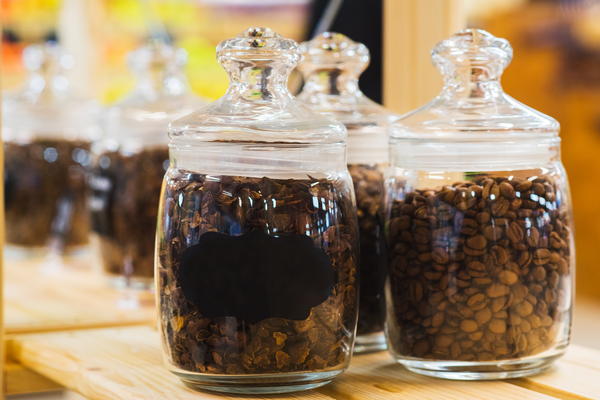 Can you freeze or refrigerate coffee beans?
Short answer: no.

For the fridge, a simple 'no' is also the long answer. Storing your beans in a refrigerator will actually make your beans go bad faster because of the way the atmosphere inside interacts with oils in the beans.

Coffee beans are also hygroscopic, which is a fancy way of saying that they take on the taste of other things around them in the air. If you ever want to try garlic-, onion-, or fish-flavored coffee, just store your beans near them in the fridge for a while.

The freezer can be a bit more complicated. If you have a completely airtight container, you may be able to extend the life of your beans by freezing them.

It's far simpler to avoid this, though, since any exposure to air inside a freezer can lead to freezer burn that ruins the flavor of your coffee. You can also still get beans that taste like last month's (or last year's) forgotten frozen chicken. Try to save the freezer for times when you've accidentally bought too much coffee and don't make it a regular habit if possible.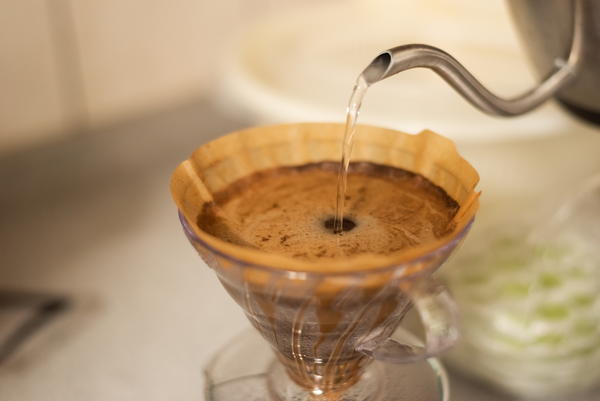 Other tips for keeping coffee beans fresh
It's important to note that beans' freshness begins to deteriorate faster after they are roasted. If you're using a filter to brew your coffee (drip brew or pour-over, for example) you'll probably want to brew your coffee as soon as possible after it's been roasted.

Other brewing methods (like a French press) may actually benefit from letting the beans sit for a while, but you should still not wait longer than a week or two at the most if you want peak flavor.

Your coffee beans will generally taste the best and last the longest if you buy them whole and unroasted. Always buy whole beans if you can. If you don't want to go to the effort of roasting your beans, try buying fewer of them at a time to adjust. 

 
Getting creative with coffee
Coffee doesn't have to be drunk to be enjoyed. If you're looking for a creative twist on everyone's favorite beverage, you might like some of these ideas:
What's your favorite way to brew coffee at home?
Your Recently Viewed Recipes
Join our community of 5 million cooks!
Get free recipes, exclusive partner offers, and more.
Thank You for Signing Up!
There was an issue signing you up. Please check your email address, and try again.