How to Reheat Gravy
Yes, you can warm up leftover gravy!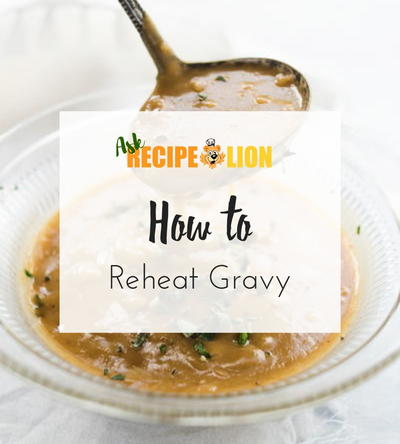 For many of us, gravy is a special occasion food. Maybe it's something you made for the holidays, or maybe you cooked a special weekend breakfast of biscuits and gravy. Perhaps you decided to take it easy and order in some fried chicken and gravy on a busy weeknight. You deserve it!

No matter what, you definitely don't want to let leftover gravy go to waste.

And so it's important to heat it up properly! When you first look at refrigerated gravy, it definitely doesn't look like something you want to eat. It's probably a gelatinous mess, more reminiscent of meat jelly than anything you'd want to pour over biscuits or fried chicken.

However, this Jell-O-like consistency is easy to fix! Just follow our easy method for heating up gravy below. You can use the stovetop or microwave, and we even have tips for specific types of gravy. You probably already have everything you need on hand!
Table of Contents
How to Reheat Gravy without Lumps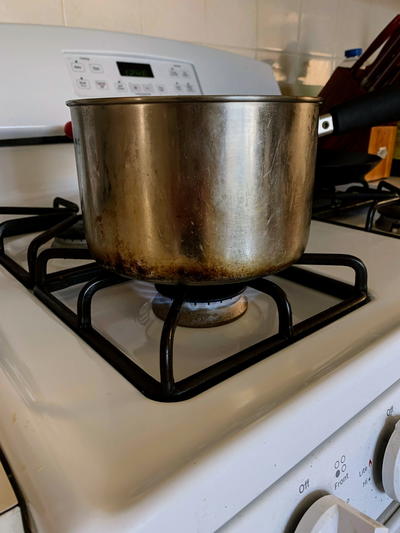 It's important to store your gravy in the refrigerator or freezer within a 1-2 hours of cooking it or purchasing it. If you freeze your gravy, let it defrost in the refrigerator until thawed before heating it up on the stove. Then follow this method for perfectly reheated, lump-free gravy.

How to Reheat Gravy
Take your gravy out of the refrigerator and stir it with a spoon.
Transfer the travy into a pan on the stove.
Heat the gravy over LOW heat, stirring often.
Your gravy is ready to enjoy when it is heated through until steaming and has reached a pourable consistency.
Enjoy!
Problem Solving: Why is my reheated gravy still like Jell-O?

Sometimes you need to put in a little more work to get the corn starch or flour to loosen up and mix back into your gravy. Try bringing the gravy to a boil and whisking vigorously in order to get rid of those last few lumps.
How to Reheat Sausage Gravy (and More!)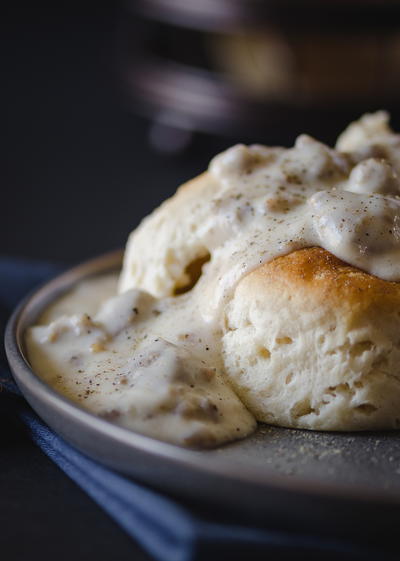 The method above will work well for most types of gravy. However, we have a few extra tips for different types of gravy. If you're reheating sausage gravy or KFC gravy, read on!

How to Reheat Sausage Gravy
Reheat gravy in a pan on the stove over low heat, stirring often.
If gravy is still too thick, add a splash of milk or half and half to improve the consistency.
To Reheat KFC Gravy: Follow this method, but instead of adding a splash of milk, add a little bit of chicken stock or water.
Problem Solving: How do you thin out leftover gravy? 

For milk gravy or sausage gravy, add a splash or two of half and half, milk, or heavy cream. Stir the liquid into the gravy while it heats over low heat on the stove, adding more a splash at a time as needed. Repeat this process for chicken or beef gravy, but use chicken or beef broth instead.
How to Reheat Gravy in the Microwave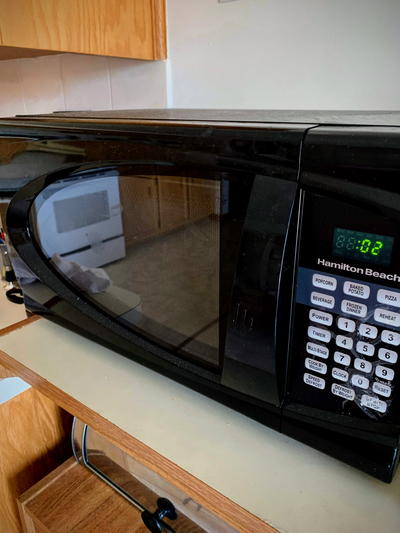 Sometimes you just don't want to get out a pan and turn the stove on. So, here are some tips on how to reheat gravy in the microwave. It's not hard to do, but you definitely don't want to just toss it in the microwave and forget about it!

Microwaving at intervals is the best way to ensure that your gravy doesn't burn or get a weird texture when reheating it.

How to Reheat Gravy in the Microwave
Take your gravy out of the refrigerator and stir it.
If it's not already in a microwave safe container, transfer it to one. Do not microwave styrofoam containers or plastic takeout containers.
Microwave for 1 minute. Stir.
Microwave on 30 second intervals, stirring between each, until the gravy is heated through and steaming.
If needed, add a splash of milk or chicken broth to improve the consistency of the gravy.
Bonus! How to Reheat Cooked Biscuits and Gravy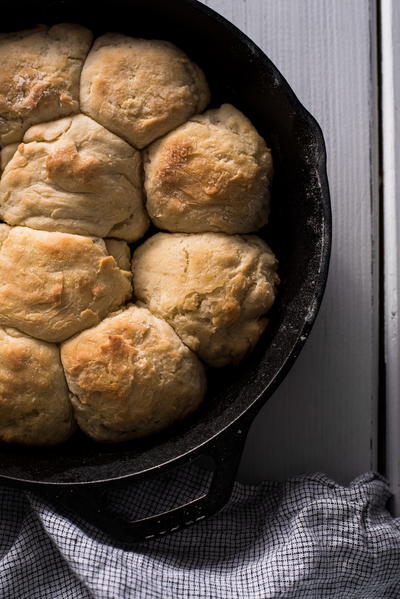 We're a little confused by the concept of leftover biscuits and gravy (just kidding). But, in the event that you do have extras of this delicious breakfast classic, here is the best way to heat them up. The good news is that it's actually easier than heating up cold gravy on its own.

How to Reheat Biscuits and Gravy
Microwave them! Place them in a microwave safe dish (ditch the styrofoam container from the brunch restaurant), cover, and microwave for 1-3 minutes depending on the size of your portion. 
If you only have one leftover biscuit, you may only need 30-45 seconds in the microwave before it is hot all the way through. Keep an eye on it!
If your biscuits and gravy are separate: You can warm the gravy using our above tips for reheating sausage gravy. Reheat the biscuits separately in the microwave for 10-45 seconds (10 seconds if you have one biscuit, more time for more biscuits) until hot all the way through, and then pour the warm gravy over the biscuits.
Best Gravy Recipes
Now that we've discussed what to do with gravy leftovers, let's check out some of our favorite RecipeLion recipes for gravy!

These delicious recipes will have your whole family running to the table for dinner or breakfast. And they can easily be made in advance and then reheated using the methods above.
About the Author:

Kristin Anderson is the author of over 70 cooking articles for RecipeLion.com and has coordinated with the RecipeLion Test Kitchen to develop easy recipes for readers to enjoy. She's an avid home cook who loves making dinner for her family. Find more of her work here: Kristin Anderson - Editor
For special occasions, do you make gravy in advance? Give us your best advice in the comments below!
Your Recently Viewed Recipes
Join our community of 5 million cooks!
Get free recipes, exclusive partner offers, and more.
Thank You for Signing Up!
There was an issue signing you up. Please check your email address, and try again.